Kentaur Isle
From LSWiki
Kentaur Isle, where the Kentauroi roam free. You can get there by taking the boat in Devonshire or Mycenae. There is a Kentaur Village, Othrys, where Chiron the Elder, Ripheus, Eurytion and Ronela reside. There is also a dangerous raging river, which has swallowed many an adventurer on foot. Beware!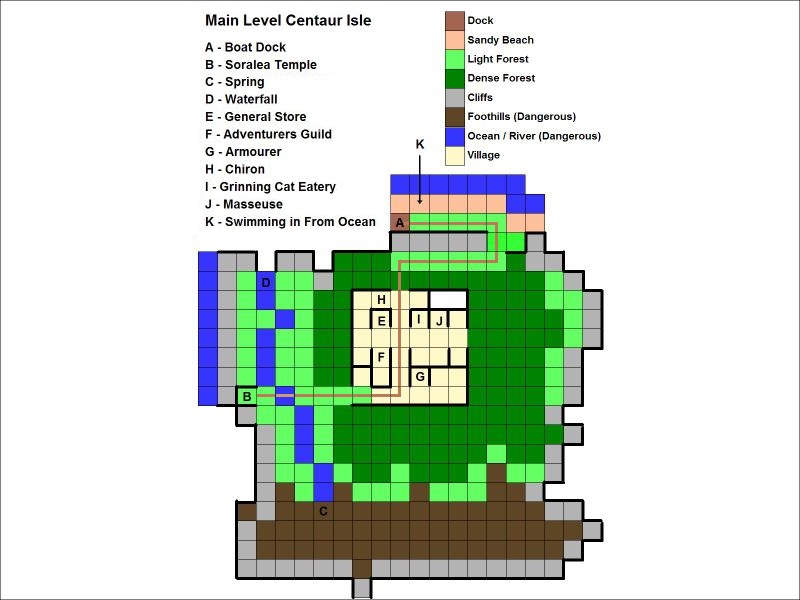 Location
Kentaur Isle is located east of Aegeas and can be reached by going to (40, -10~10, 0) (global 121, -71~-51, 0) and then going east (where -10~10 is any number between negative ten and ten inclusive).
Spoiler warning: information below includes details, such as solutions to puzzles or quest procedures, that you may prefer to discover on your own.
Guilds and Associations
Quests
Notable Personalities
Notable Attractions
Teryx go to (-5, -7, 5) or (-2, -7, 5) then go iu
Sounion go to (-10, 8, 0) then go w
Lagoon (-9,8,0) go down, search underwater cavern, kill eel, enter opening/hole to get to Tiamat's Lair
Boat Dock (-1, 9, 0) in Kentaur Isle
Notes
The boat dock is frequented by Vincentio the boat master
End of spoiler information.
Maps